Approaching Family Planning as a Human Right
President and CEO Ulla E. Müller wants to put power directly into the hands of women and girls.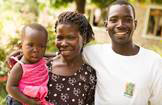 Happy Father's Day!
We're celebrating Father's Day all month long by highlighting #MenAsPartners who challenge harmful gender roles and champion women's and girls' health. As equal partners, these dads help raise healthy, independent, and empowered children.

You can also Boost Your FP IQ with our WTFP Factoids! Test your family planning knowledge by following along @EngenderHealth.

Join Us for a Webinar! Vasectomy—What's the Latest?
June 23, 2016, 9:30 am–10:30 am EDT
SPEAKERS
Dr. Mark Barone, Senior Clinical Advisor, EngenderHealth

Dr. Japheth Ominde, Senior Clinical Advisor, EngenderHealth

Professor Michel Labrecque, Department of Family and Emergency Medicine, Laval University (Moderator)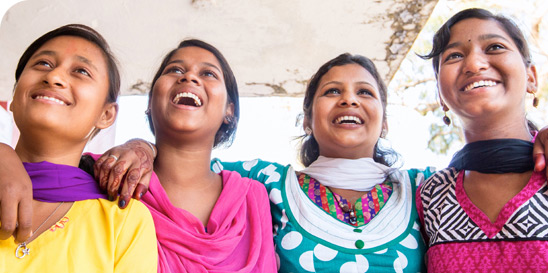 Dear Friend,
Access to and use of sexual and reproductive health services is essential for enabling women and girls to achieve their full potential and for achieving the 2030 Sustainable Development Goals. Below are highlights from our work recognizing and celebrating the power of girls and women worldwide.
ENGENDERHEALTH AT #WD2016
| | |
| --- | --- |
| The Women Deliver Global Conference 2016 gathered thousands of policymakers, activists, and practitioners from around the world to review progress, challenges, and commitments toward improving the lives of women and girls. EngenderHealth was proud to join this landmark conference and reimagine the road to 2030. Read highlights from our presence here. | |
ENDING FISTULA WITHIN A GENERATION
| | |
| --- | --- |
| This year, the International Day to End Obstetric Fistula called to "end fistula within a generation." Through our Fistula Care Plus project, EngenderHeath and partners raised awareness about this devastating childbirth injury and called for access to reproductive health services across the continuum as a human right. Read more. | |
OBSERVING WHITE RIBBON DAY IN DAR ES SALAAM
| | |
| --- | --- |
| EngenderHealth observed White Ribbon Day with the Honorable Vice President of Tanzania, Samia Suluhu Hassan, to memorialize the mothers and infants who have died in childbirth or due to complications of pregnancy. EngenderHealth is a leader in integrating family planning in Tanzania as an essential strategy to reducing maternal and newborn mortality and has supported increased access to emergency obstetric care services. Read more. | |
DRAMATIC RESULTS FROM COPE® FOR CONTRACEPTIVE SECURITY
| | |
| --- | --- |
| During a partner event in Lilongwe and a recent webinar cohosted with the Reproductive Health Supplies Coalition, EngenderHealth staff shared dramatic results from the introduction and scale-up of COPE® for Contraceptive Security across 60 health facilities in Malawi. The percentage of supported facilities that placed emergency orders for contraceptives dropped nearly 20%, with reports of improved team work, better adherence to storage guidelines and ordering schedules, and enhanced coordination. Read more about COPE for Contraceptive Security®. | |
MEET A CHANGE MAKER WHO REDFINED THE RULES
| | |
| --- | --- |
| Daisylou Oñes is a police officer and mother of three in Bohol, Philippines, whose inspirational choices have positively changed her life and that of her family. With the help of modern contraceptive options, she says: "I encourage all women, all mothers to plan their lives." Read her full story. | |
ENGENDERHEALTH RESOURCES (SELECTED)
EngenderHealth in the Media (Selected)